Dear EPAL licensees and partners,



Licensees of the European Pallet Association have been receiving the following email over the past few days. This is a spam email that was not sent by the company, Bayer AG.

Please mark this email as spam in your email client and do not respond to it.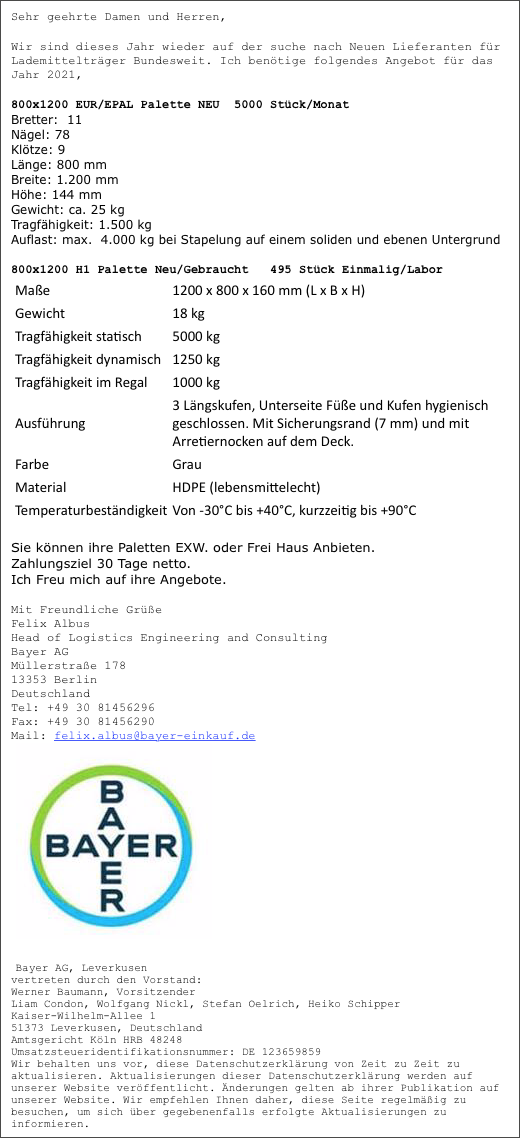 If you receive letters or emails that seem dubious to you and you're unsure, please contact us – either by phone +49 211 98 480 48 0 or by email.

If you have any further questions, please don't hesitate to contact us.

Yours faithfully,

© European Pallet Association e.V. (EPAL) | Wahlerstrasse 28 | 40472 Düsseldorf, Germany


Unsubscribe EPAL NEWS